about-us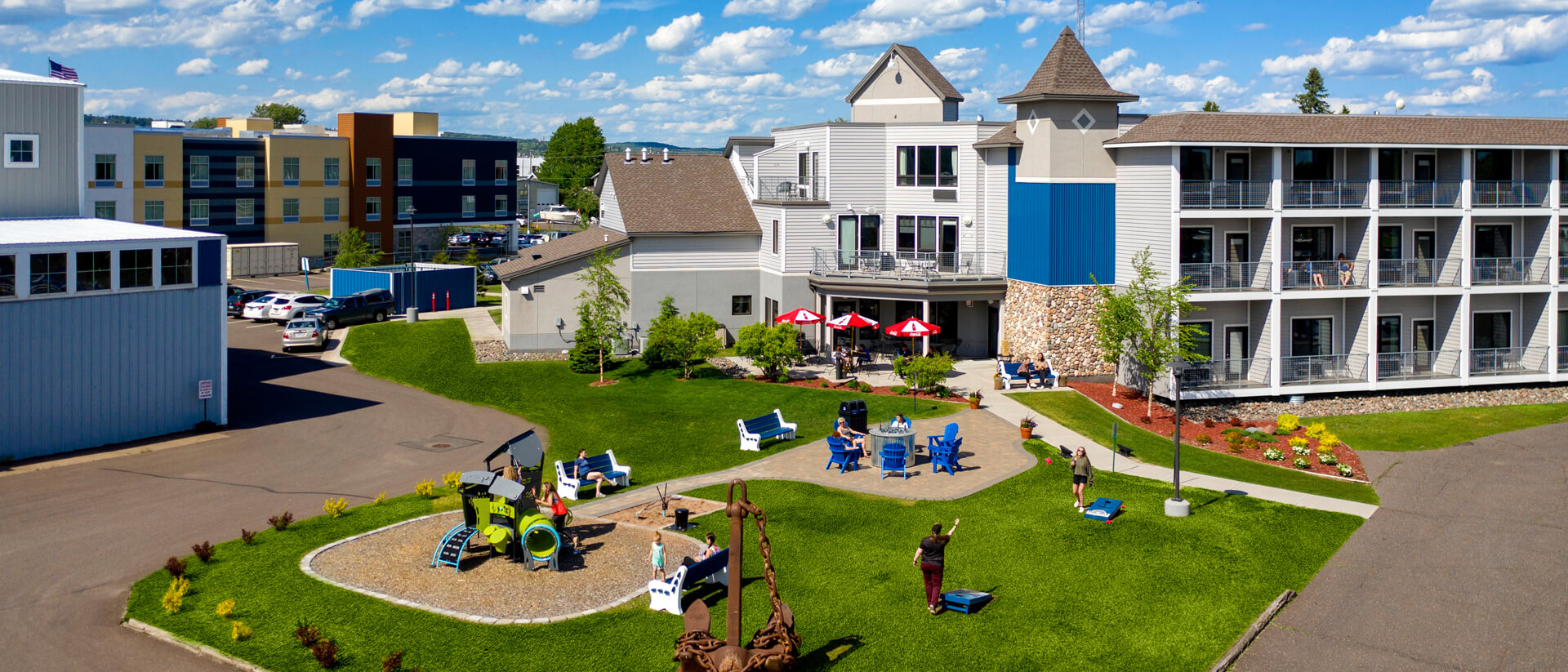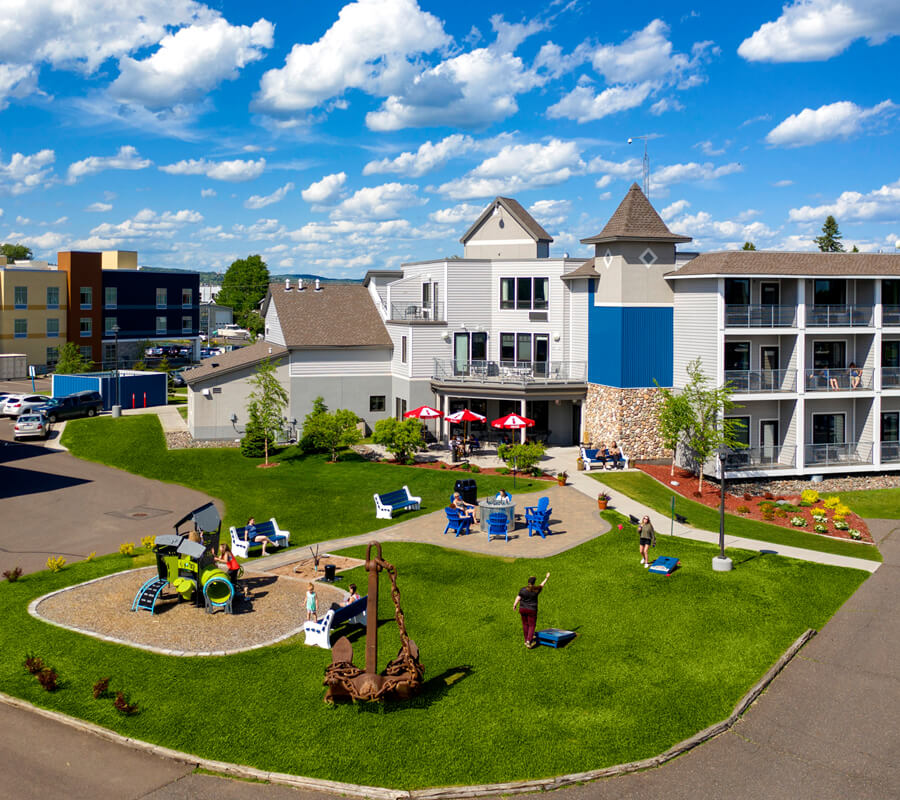 About Us
The Park Point Marina Inn is a national award-winning hotel resort located on beautiful Park Point, the world's longest freshwater sand bar. Nestled in a tranquil setting away from the noise of the city, our resort provides a natural and serene environment to relax in and enjoy the shimmering waters of the world's largest freshwater lake's Duluth Harbor.
Built within 50 feet of the water's edge, overlooking the Lake Superior Duluth Harbor and the sailboats of the Harbor Cove Marina, our hotel has the perfect vantage point to view ships passing through the harbor. With 63 out of 68 rooms having outside decks, we have the highest percentage of rooms featuring decks among all Canal Park hotels and Duluth hotels.
We are excited to have been honored with various national awards in the short time we have been open. Since 2014, we have been awarded the prestigious TripAdvisor Certificate of Excellence/Traveler's Choice National Award every year and we are a TripAdvisor National GreenLeaders Award winner. In 2019 we were honored to be one of the few Minnesota hotels to be awarded the TripAdvisor Hospitality Hotel Hall of Fame. We have been rated 3 diamonds by AAA every year we have been open and are one of the top rated hotels in Duluth, MN. Our goal is to always be striving to exceed our guests' expectations and then some. We look forward to hosting you as our guest.
Awards
We are a five year consecutive TripAdvisor National Award winner. The Park Point Marina Inn has been recognized as one of the top hotels in Minnesota and as one of the very best in Duluth. We are a GreenLeaders National Award winner for our eco-friendly environment throughout the entire resort. We are honored to receive the awards below from National Hospitality and Tourism Organizations. In 2019, we were inducted into the TripAdvisor National Hotel Hall of Fame in honor of our guest's experiences since opening in 2014. Our Hospitality promise is that we guarantee that on every shift our goal is to always be striving to exceed our guests' expectations and then some.
2014 AAA 3 Diamond
2015 TripAdvisor Certificate of Excellence National Award
2015 Expedia Insider Select Award (1 of only 4 hotels in Minnesota)
2015 Booking.com Best Guest Experience
2015 AAA 3 Diamond
2016 TripAdvisor Certificate of Excellence National Award
2016 Expedia Insider Select Award (1 of only 550 in the World)
2016 Booking.com Best Guest Experience
2016 AAA 3 Diamond
2017 TripAdvisor GreenLeaders National Award (Eco-Friendly Hotel)
2017 TripAdvisor Certificate of Excellence National Award
2017 AAA 3 Diamond
2018 AAA 3 Diamond
2018 TripAdvisor Certificate of Excellence National Award
2019 AAA 3 Diamond
2019 TripAdvisor Certificate of Excellence National Award
2019 TripAdvisor National Hospitality Hotel Hall of Fame
2020 TripAdvisor Certificate of Excellence National Award
2020 AAA 3 Diamond
2021 Booking.com Traveler Review Awards
2021 TripAdvisor Certificate of Excellence National Award
2021 AAA 3 Diamond