shuttles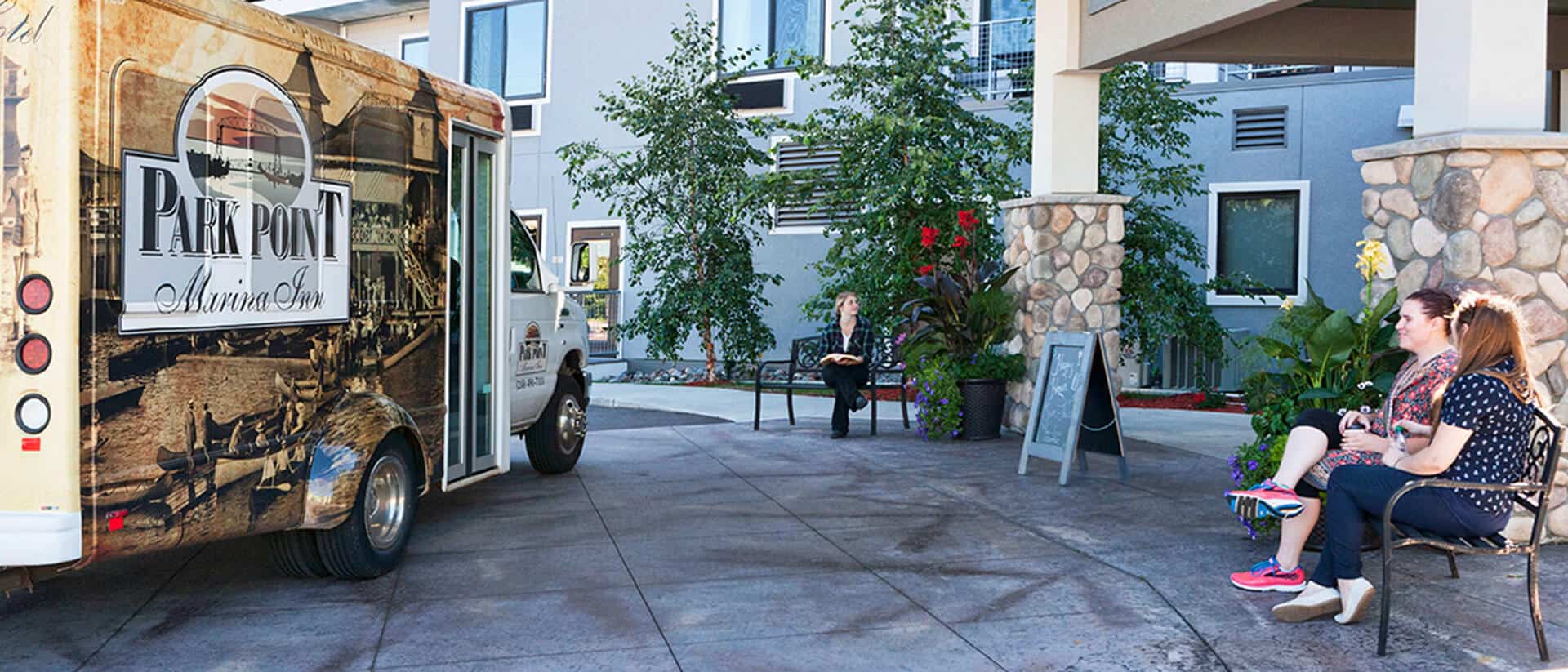 Shuttle Service
Let us do the driving. Part of our award winning service is that we offer a convenient and complimentary shuttle to Canal Park on a set schedule. We are one of the only hotels with shuttle services in Duluth and are happy that our guests are able to use and enjoy it on a daily basis. Once you check in to the Resort, you don't have to get back into your car to go shopping, grab a bite to eat or see the local area. Our Hotel shuttle allows our guests easy access to Canal Park, the DECC and AMSOIL Arena, and the local, seasonally operated, Port Town Trolley stop and the Bentleyville Jingle Bus stop. Our Shuttle drops you off within 1 block of the lower level entrance to the DECC for concerts, hockey games, trade shows and conferences. Our shuttle is also available for wedding reception guest transportation for a fee.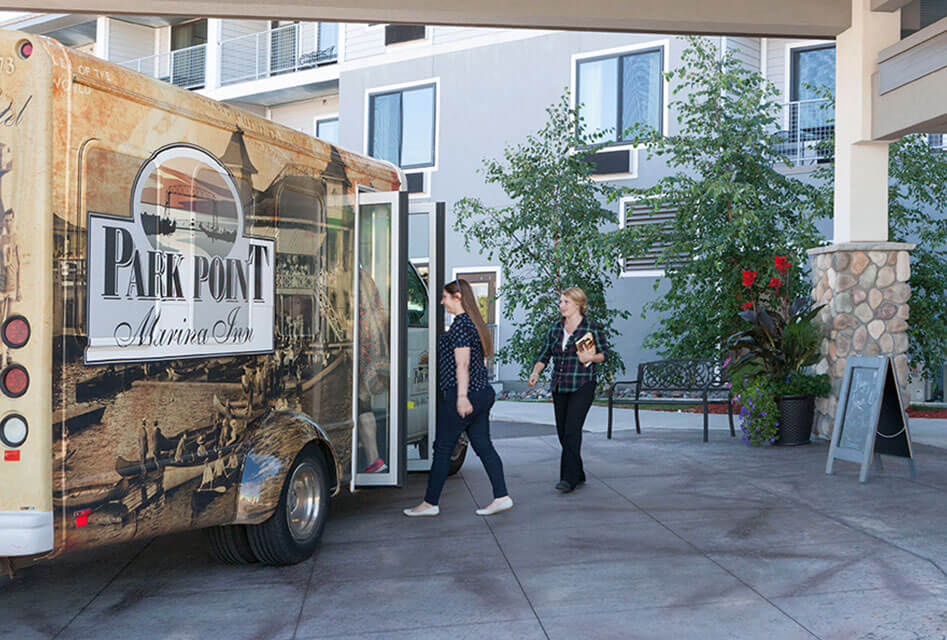 Hotel Canal Park Shuttle
Our hotel provides a complimentary, air-conditioned and heated, 12-passenger shuttle van service to Canal Park seven days a week. The shuttle is available on request at various times during the day on a set schedule, dropping off guests in the heart of the entertainment and dining district of Canal Park with easy access to over 18 restaurants, 15 unique shops, the Lakewalk, Aerial Lift Bridge, DECC & AMSOIL Arena, Bayfront Festival Park and the Maritime Marine Museum. Special service is available for Grandmas, Bentleyville and the Tall Ships Festival.
Grandma's Marathon Shuttle
We provide complete shuttle service for all athletes to the buses at the DECC for Grandma's Marathon and Half Marathon from 4 am to 6 am. We then operate the shuttle from 8 am to 10 pm for all athletes and guests for pick up and drop off in Canal Park right by the finish line and band tents.
During Bentleyville Tour of Lights, our hotel shuttle will drop you off in front of the Jingle Bus Stop in Canal Park and the bus will take you to Bentleyville on weekends (Friday & Saturday). The Hotel shuttle on weekdays (Sunday – Thursday) drops you off right at the Bentleyville main entrance.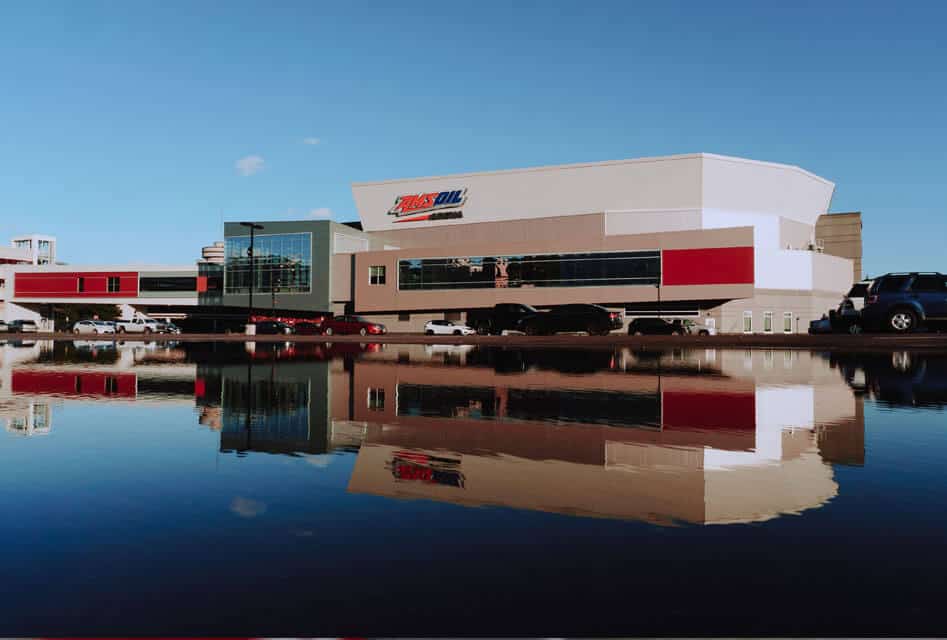 DECC & AMSOIL Arena Concert & Event Shuttle
We drop you off and pick you up 1 block from the lower level DECC entrance that provides easy access to the DECC and AMSOIL Arena for concerts and events.
UMD Hockey Shuttle
We drop you off and pick you up one block from the lower level DECC entrance where you can enter all of the hockey games. No more dealing with parking fees!
Wedding Reception Shuttle
Our shuttle is available for a fee to use for wedding reception transportation for your guests when you have a guest room wedding block with us. We are the closest hotel to the Park Point Beach House & Pavilion and we service Clyde Iron Works, the DECC, Greysolon, Glensheen and the Kitchi Gammi Club for reception and event transportation.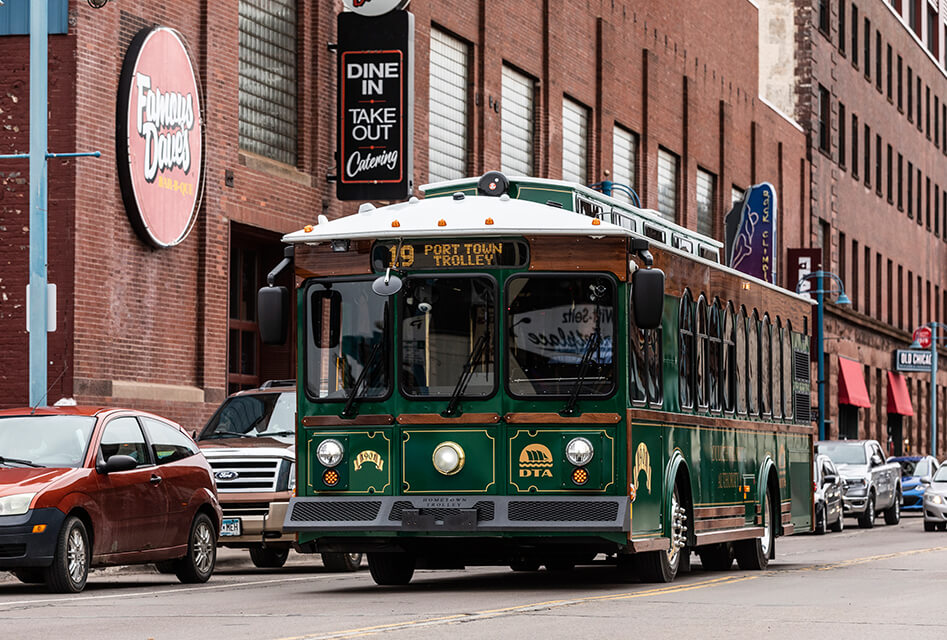 The Port Town Trolley Service is complimentary and allows visitors to see the sights and attractions of Duluth. It has stops at Bayfront Festival Park, Canal Park, The Depot, Aquarium, DECC & AMSOIL Arena and downtown Duluth. It is operated on a seasonal basis in the summer months (June - August). This is a family favorite and a convenient way to travel from Canal Park to area attractions and downtown. The hotel shuttle drops off right by the Trolley stop.
Tall Ships Shuttle
Since we are located only 4 blocks away from the Aerial Lift Bridge and the Parade of Sail, we are a favorite for guests attending Tall Ships. We provide day long shuttle service to Canal Park and the DECC where the Tall Ships are moored.